A FREE Gift to You from Joshua P. Warren

One of Many Testimonials:

"Last week I went to a casino and I used the Money Sigil. I put it where I can see it while I was driving and put another one in my wallet. Let me tell you...I played on one slot machine and won $500. Played another and won $1800, and it's not over, on the way out I saw a 10x10 slot machine and played it and hit $10,000. It was unbelievable the Sigil works!! Thank you!!! CM"
How can you use these symbols to improve your life?
PLAY to hear Joshua describe how he created this new field of research:
To download as an mp3, right-click and choose "Save As" or "Save Target As" HERE.
---
On the left is the original pattern. On the right is the extracted sigil.

*Click sigils for a larger version. Just stare at them throughout the day.*

These can also be printed and placed onto the input plate of WISHING MACHINES! Colors do not matter.

MONEY
---
LOVE & ROMANCE
---
GHOSTS
---
PSYCHIC EXPERIENCES
---
UFOs
---
ATTRACTING PARATEMPORALS (paranormal beings)
---
NEUTRALIZING PARANORMAL (clearing or stopping activity)
---
WELL-BEING AND HAPPINESS
---
SAFE TRAVELS
---
PET PROTECTION
---
SUCCESSFUL EMPLOYMENT
---
PSYCHIC SELF-DEFENSE
---
STRENGTHENING WILLPOWER FOR A GOAL
---
CLICK HERE to see the cool stuff in Joshua's

---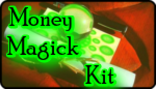 CLICK HERE TO LEARN MORE ABOUT THE WISHING MACHINE

contact@JoshuaPWarren.com